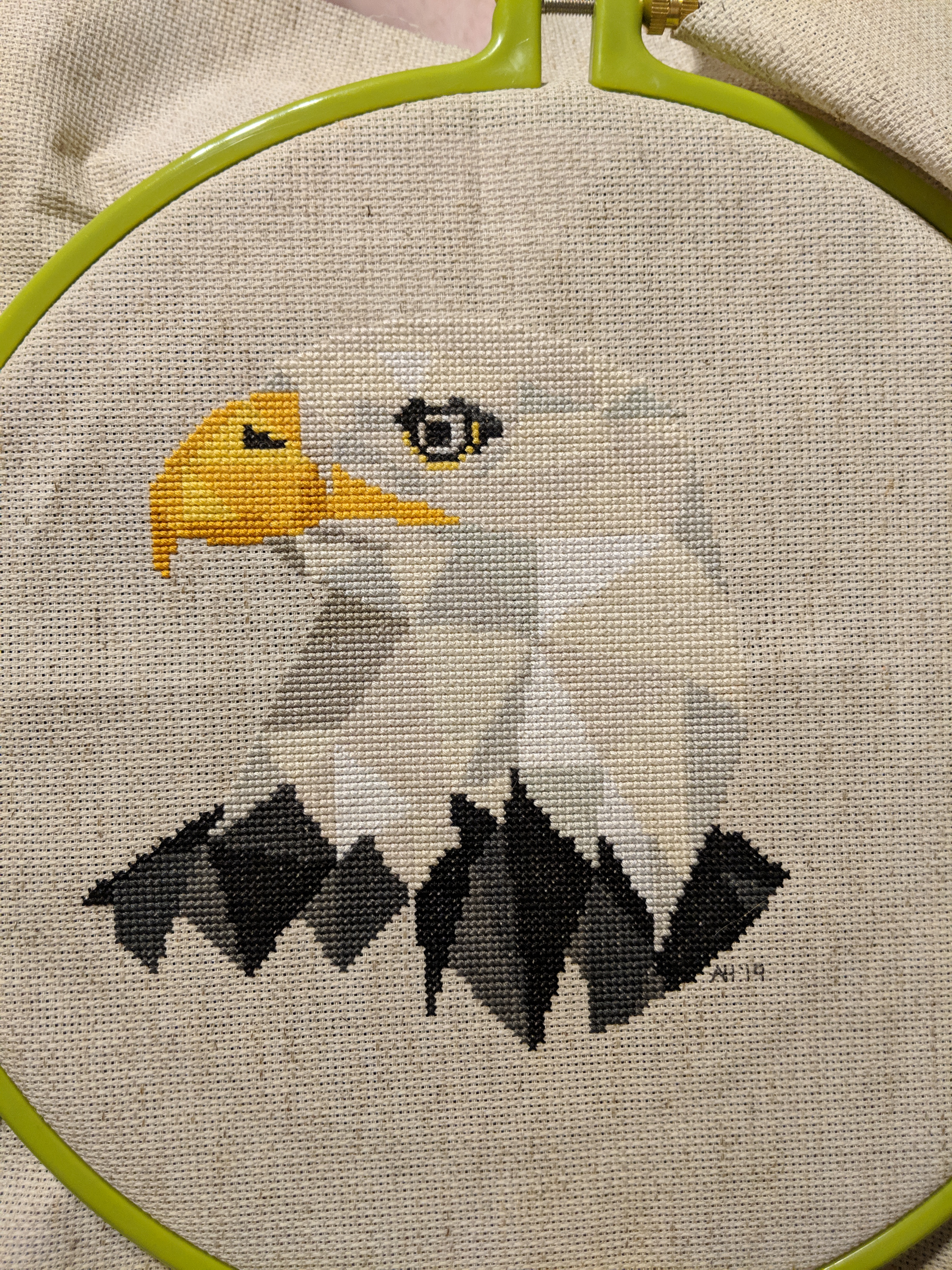 I think I've told y'all that I've been on a cross stitch spree lately. Well, this was my first project of 2019! It's a geometric eagle! I stitched it during the month of January, but my mom had it framed, and we gave it to my dad for Father's Day this year 🙂 That's why I haven't published this until now – I had to keep it a secret!
Some of the basics:
Pattern – Geometric Eagle from GalabornPatterns on Etsy
Fabric – 16ct Aida in Rustic Linen from The Silver Needle
Thread – DMC
Framing – custom from Hobby Lobby
Time – approximately a month, stitching fairly infrequently.
I was pretty consistent with progress pictures, so enjoy!