Game of Thrones: House Lannister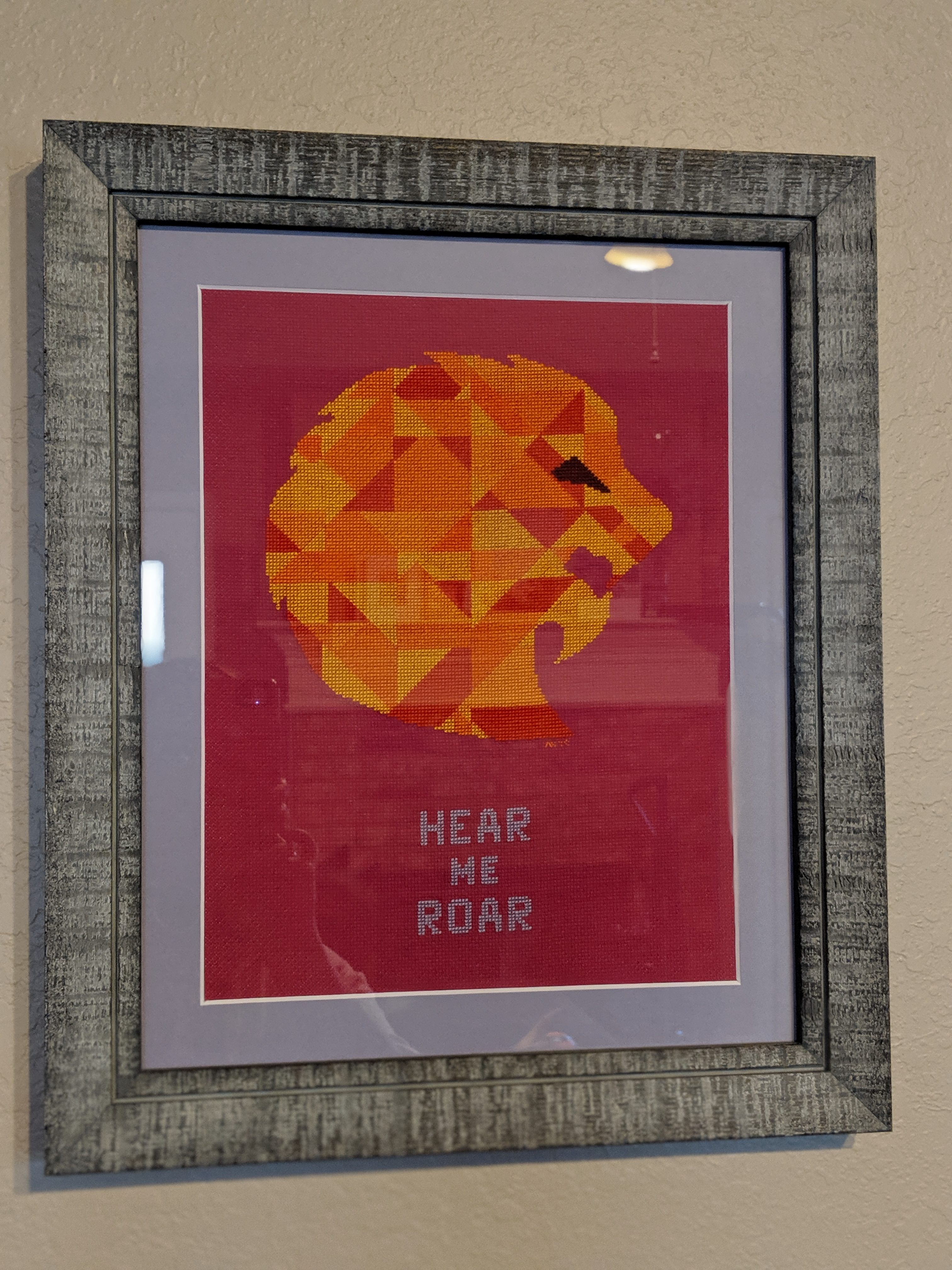 The next installment of "Aiden stitches the GoT house banners" – House Lannister!
Some of the basics:
Pattern – NataliNeedlework has a 9 house set on Etsy. Link here. I plan to stitch all of them eventually!
Fabric – 16ct Aida in White*
Thread – DMC
Framing – custom from Hobby Lobby
Finished Size – stitched area is 7in*9in; framed is 12in*14in
Time – approximately 89 hours (yes, I timed it!). Took me about 2 months.
*Yes, you read that right. I bought white fabric and dyed it myself. I couldn't find the vibrant red that I wanted, so I gave hand dying a shot! I picked up some red dye powder from Walmart and dyed a test piece first, following the instructions on the packet. That's what the first picture in the album below is. When it came out in that beautiful red that would work perfectly, I dyed the full size piece of fabric. I found it very empowering and freeing to dye my own fabric – the neutral colors make the cross stitches stand out nicely, but sometimes you want fabric that will catch your eye too! And now I can dye my own to get exactly the shade I want. So many more possibilities!
Now for the fun part – PICTURES!