Game of Thrones: House Stark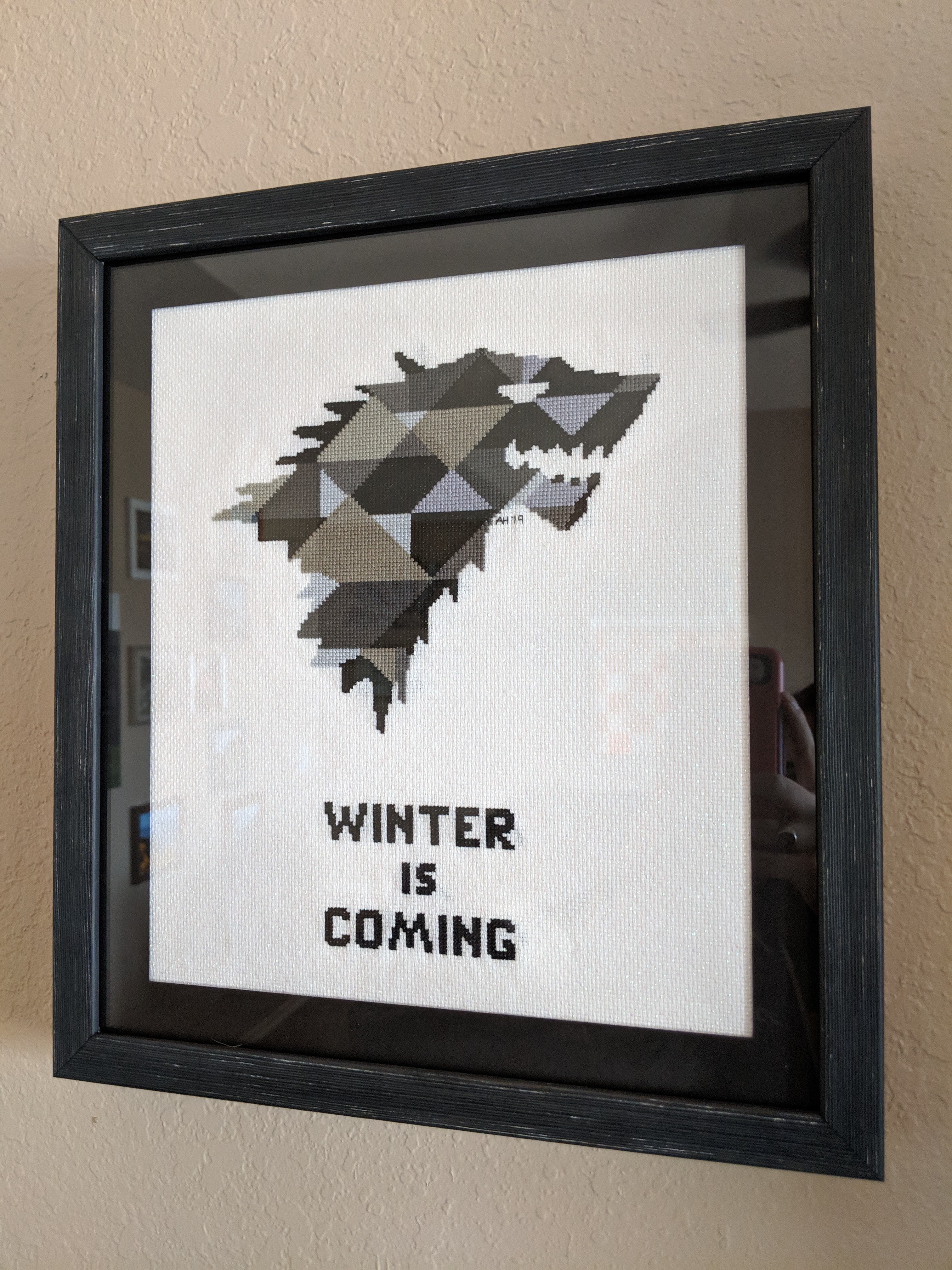 Corey and I are huge GoT/A Song of Ice and Fire fans; we've kept up with the show religiously and read the books. We haven't totally jumped in to the extended universe beyond the main story, but we love what we've experienced. Since I've been on a cross stitch kick lately, and with the premiere of season 8 (the LAST SEASON) just around the corner, I wanted to stitch the house banners!
Some of the basics:
Pattern – NataliNeedlework has a 9 house set on Etsy. Link here. I plan to stitch all of them eventually!
Fabric – 16ct Aida in White Opalescence from The Silver Needle
Thread – DMC
Framing – custom from Hobby Lobby
Finished Size – stitched area is 7in*9in; framed is 12in*14in
Time – approximately a month and a half, stitching fairly infrequently. I had started to keep track of hours spent, but got to 19 and lost track. Whoops!
Now for the fun part – PICTURES! This is one thing I actually did do well. I took at least one picture every time I stitched, so I have a neat little photo timeline of the progress. Quite satisfying to see things take shape!