After a 3 month stint in Ireland, Corey of course stopped by our hometown to visit! I might have had a hand in convincing him to reroute his flights to spend the weekend in Oklahoma rather than going straight back to California. Silly guy didn't even realize he was coming back to the states in time for Independence Day! 😉
Yeah yeah, I wasn't thinking about 4th of july back in January when I booked my flights! – corey
We went out with some of my friends, both from college and work, on Friday night. In an attempt to be more cultured, we went downtown to an open art crawl the city hosts every month. Museum doors are open, admission is free, local artists can showcase their talent, parking is a zoo, etc etc.
However.
It wasn't long before we realized that it was a group of very technical minded people (engineering and computers kind of technical) that were much more interested in the infrastructure around the art than in the art itself! So we gave up, went to a favorite rooftop spot in downtown, and just spent time in good company, complete with a midnight breakfast food run!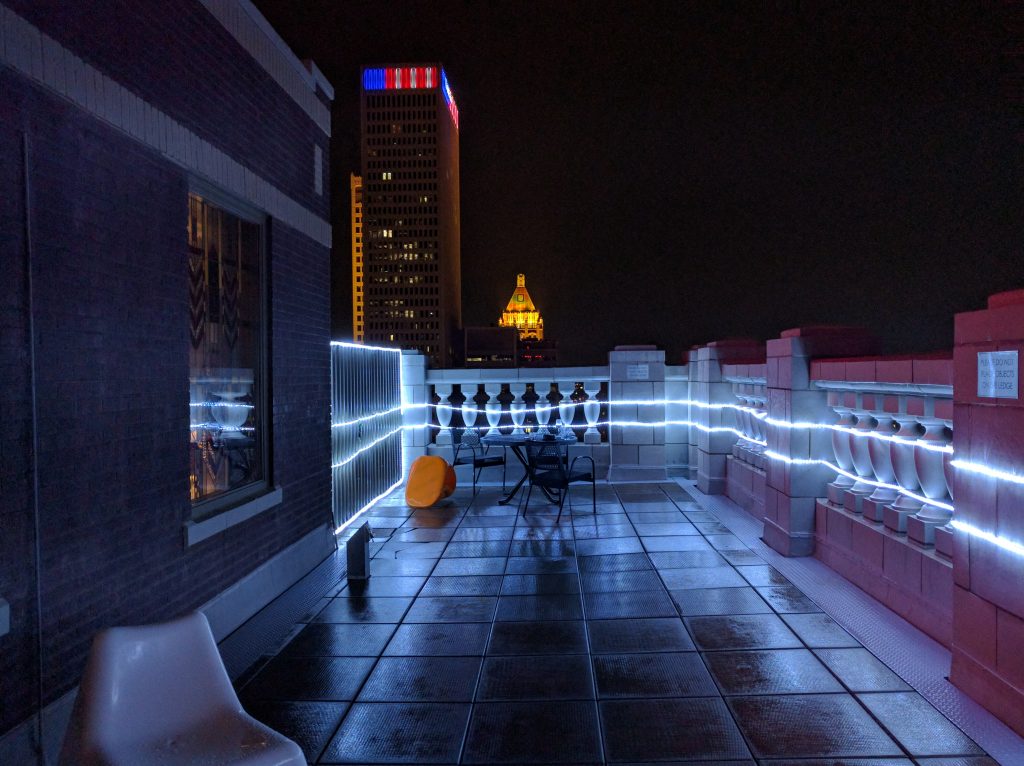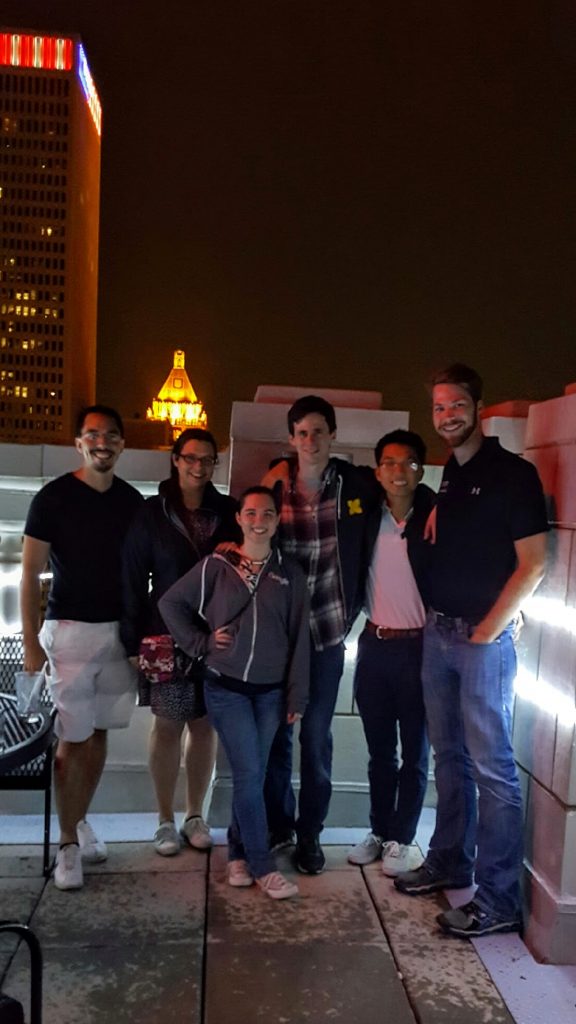 The rest of the weekend was devoted to typical 4th of July activities. We go to our town's parade every year, so our families met up and camped out with lawn chairs and blankets. This was the first year in quite some time that neither family had a kid actually in the parade. My brother and I both marched with the band in high school, as did Corey and all of his siblings. Additionally, a couple of the boys went through Boy Scouts, who also march in the parade. Since all of us are out of high school now, we were all there just to watch the parade! Weird, right?
I also found out what happens when you get Corey together with his dad and his two brothers. They build stuff. Not just anything, though. Nope. They built a water balloon launcher!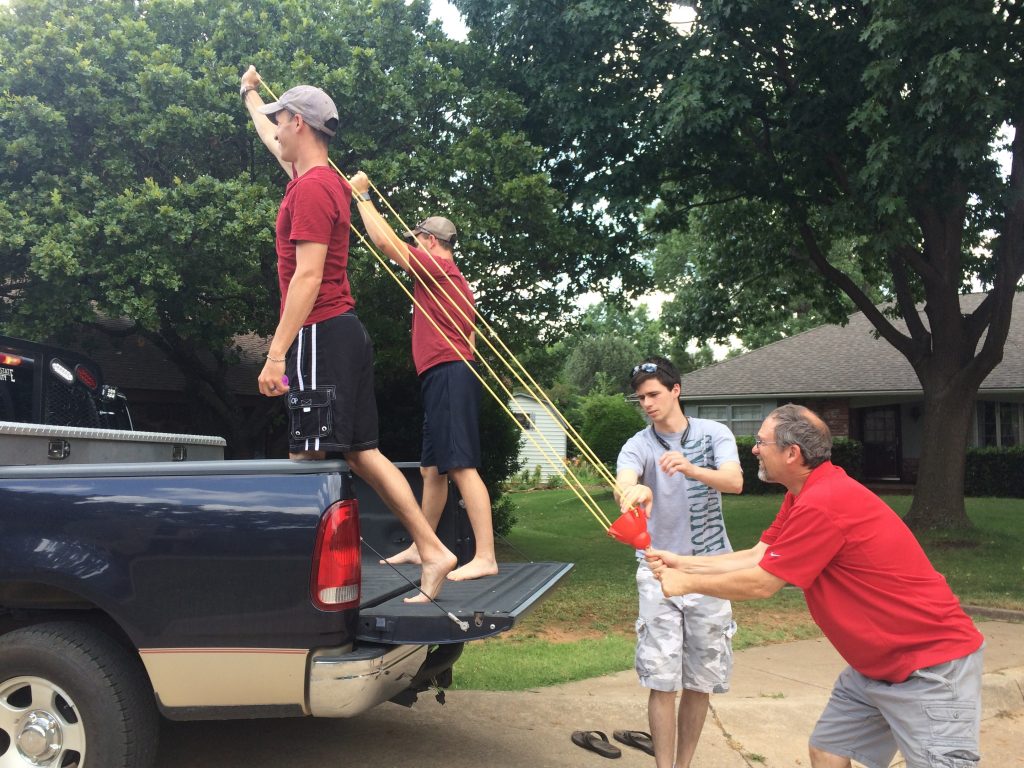 When I wasn't outside taking pictures and laughing at the boys, I spent part of the day making 4th of July themed desserts with the girls. Pretzels and chocolate something or another. Didn't get pictures, but let me assure you — they were delicious!
Dinner was spent with my family. Daddy smoked ribs, Madre made some killer baked beans; it was an all-American BBQ! Perfect for the day 🙂 I would've been that person that takes food pictures at the dinner table, but our plates weren't full for very long!
Our hometown always does a fireworks show after the sun goes down. So my family and Corey's meet up in the parking lot of a Lowe's across the street from where they launch. We bring out the lawn chairs and blankets again, drop the truck tailgates and use the tool boxes as benches, walk through the parking lot and grab Sonic slushes, and spend time with family. It's one of my favorite nights of the year — a good long weekend before going back to work!
I would have been quite happy if that weekend had lasted a few more days than it did. Time with loved ones is good for the soul, especially when it includes Dad's BBQ!
Happy 4th of July, y'all 🙂
Aiden