When you're in a long distance relationship, time together is difficult to come by. So, naturally, when Corey told me he had the opportunity to come work in Pryor for a week, I was stoked! (Pryor is about 45min away from my house — a longer commute, but not too bad when there's no traffic). After he went back to California on July 5th, I wasn't expecting to see him until October when I went to visit. But now I'd get to see him sooner!
Except.
He scheduled the trip for the one week in September that I was traveling for work… 
Now, to be fair, he didn't have a whole lot of say in the matter, and he did manage to extend the trip to a two week exchange rather than just a one week. So we did actually get to spend time together. I still give him grief though 😉
He got here the weekend before I left for my work trip, so we met up with Corey's brother and his girlfriend for a double date!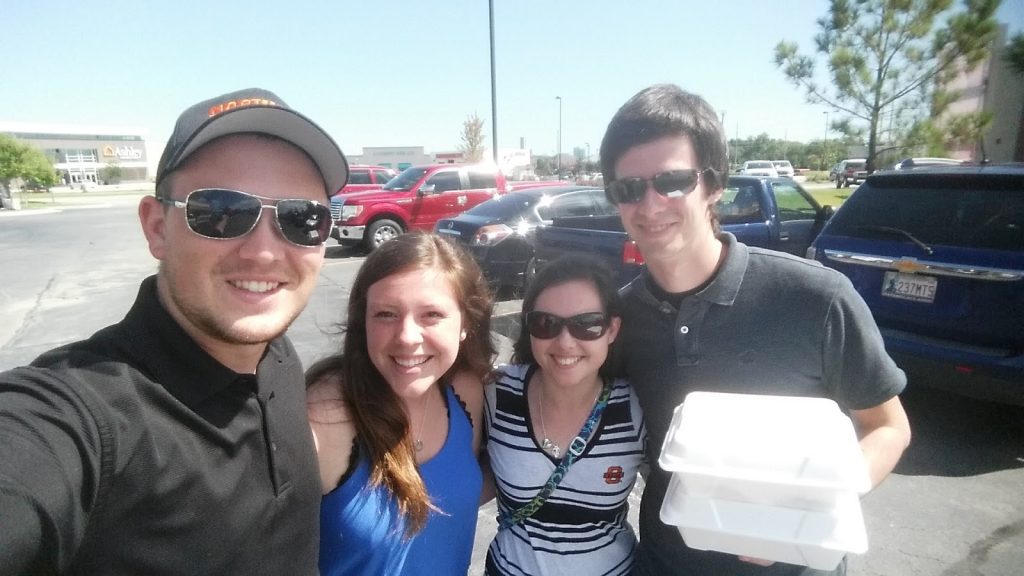 Unfortunately, after our awesome Sunday afternoon, I had to leave on business travel. It wasn't the worst trip in the world, since I was headed down to the Corpus Christi area in Texas, but I certainly wasn't happy about missing out on time with Corey. It's already limited enough as it is!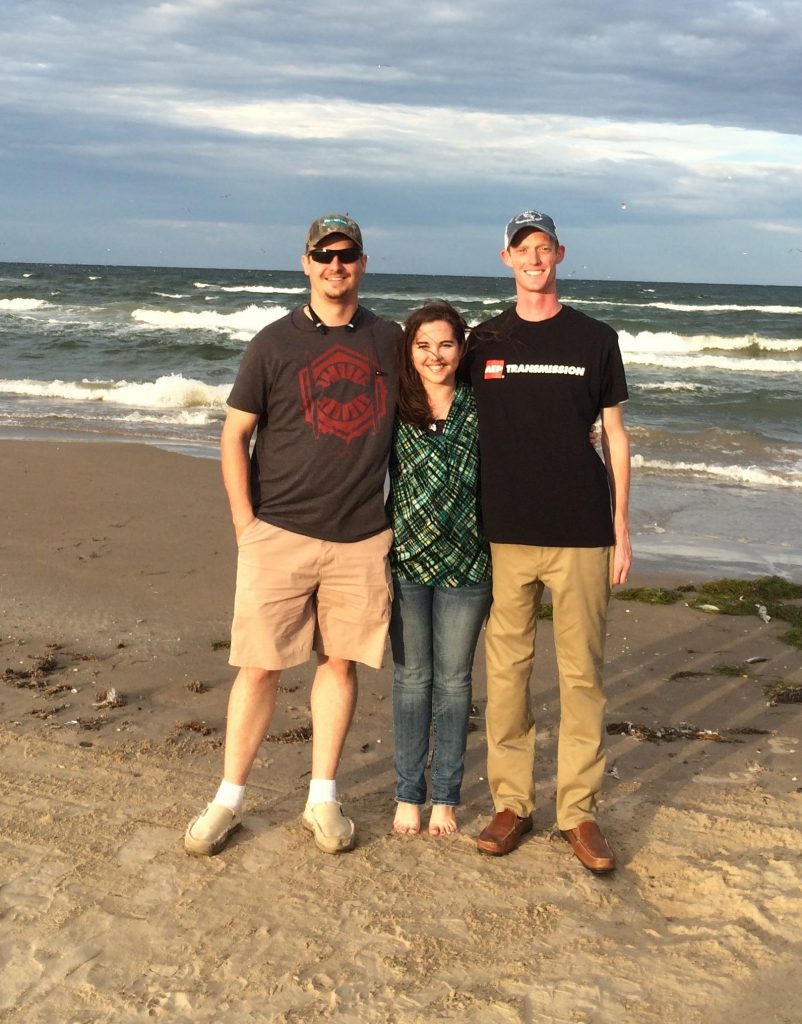 Whenever we go on site visits, my mentor (left, in the above picture) always talks about how much he wants to be home with his wife and kids and how much he dislikes being away from them. This trip was the first time I got a glimpse into what he really means. It sucked knowing Corey was in Oklahoma when I wasn't!
Anyway, the business trip came to a close, and Corey and I were back to playing house. I walked into the apartment on Friday afternoon and saw his tennis shoes in the spot where I usually keep mine. Threw me off for a minute, but then I just had to smile 🙂
We popped down to our hometown that weekend so he could pick up his trailer. As Corey mentioned last post, I'm gonna let him do the writing on the truck/trailer build posts. I'll edit and provide commentary, but it's really his pet project.
Both families went to the Hadley house to watch the OSU game that night! After running all over OKC most of the day, it was nice to relax with everyone and watch football. Boston, the Hadley family Golden Retriever, was quite content with all the attention, too!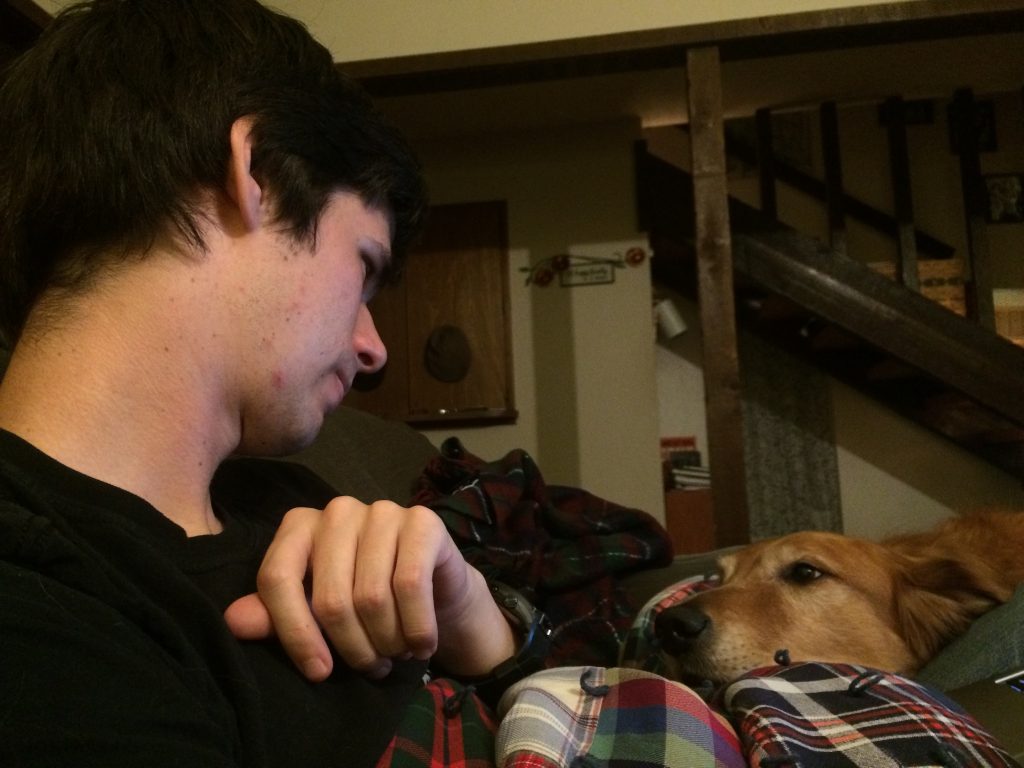 The next week was relatively uneventful, in terms of crazy adventures or big purchases. We did spend quite a bit of time with friends though, which was really nice. Kind of gave us a preview of life could be like after Corey moves back full time! It made me happy 🙂 One night we had dinner with Corey's best friend from college and her husband at a favorite Italian place here in town, and another night we met up with some friends of mine for a Stuffed Bell Pepper night! Those will have to be regular events when he moves home.
One night we did end up puppy-sitting for a friend of mine. Picking him up from her apartment was an adventure in and of itself! I had the spare key, so I went over there after a work social to grab his things and take him for a walk before driving home. He's known me his whole life, so he was super excited to see me, but he was really confused when I walked in and his mom wasn't with me! He wasn't too sure about the car ride home either, but when we pulled in to my apartment complex, he seemed to recognize where he was, and he relaxed. My friend and I think that her dog assumed my apartment is his second home or something.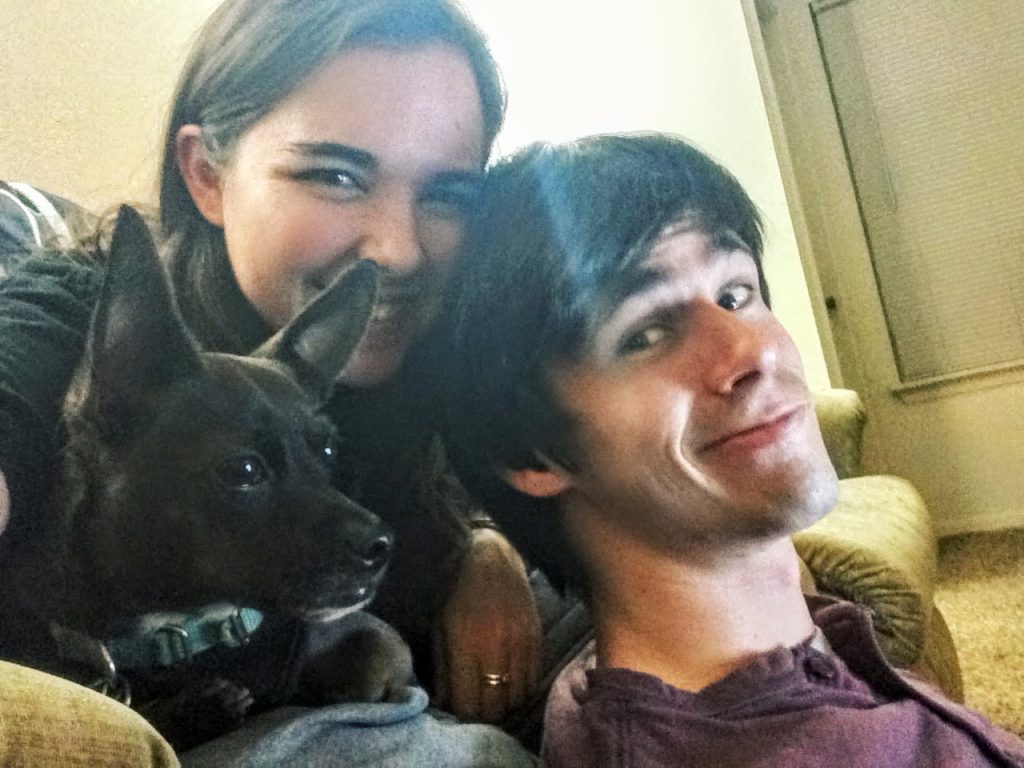 Apparently they have a tradition at the Pryor office. There's a mechanical bull on-site, so they made Corey ride it as a last-day tradition. Sort of an initiation thing maybe? One of his coworkers actually video'd him riding it, but this picture is my favorite.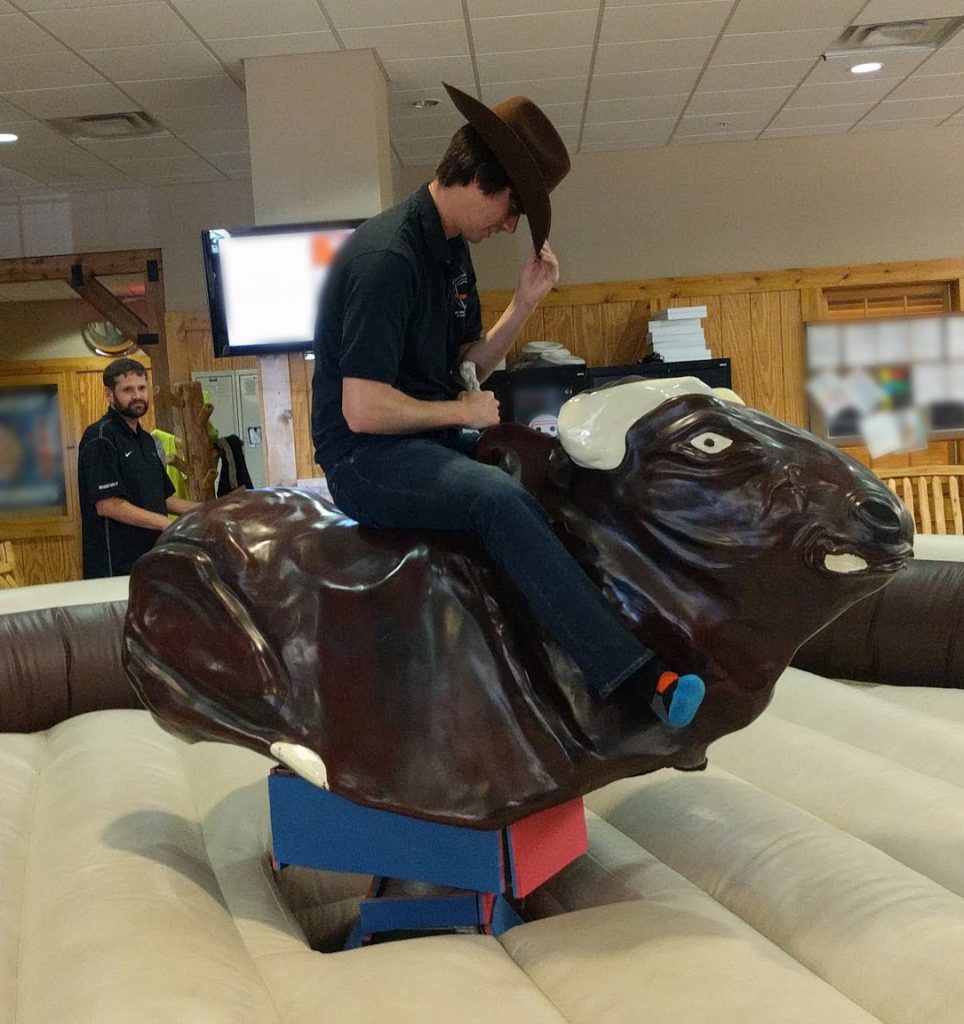 As much fun as this visit was, sadly I had to send him back to California at some point. Thankfully, the timing of this trip actually worked out pretty well. He flew back on Sunday, and I flew out on Friday for vacation! But I'll get in to that next time 🙂
Talk to y'all then!
~Aiden