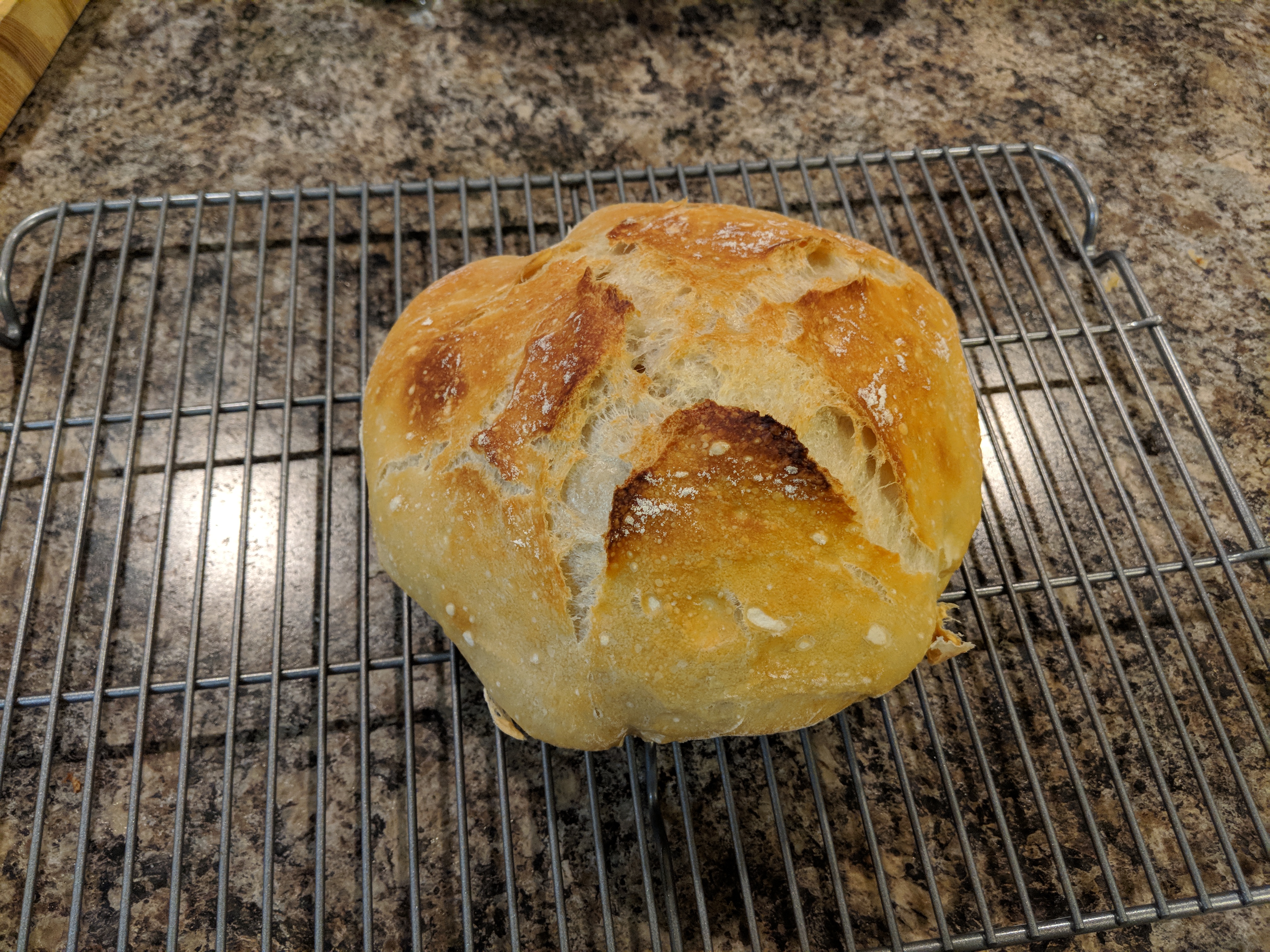 original address: https://www.itsalwaysautumn.com/homemade-artisan-bread-easiest-bread-recipe-ever.html
The original link isn't lying – this bread is super easy! I will say that when you let it rise, do give it as close to 24hrs as you can. Also, the room should be warm (ish) and sort of humid. The kitchen usually works. You'll just have to experiment!
Ingredients:
3 cups all purpose flour
1 tsp salt
1/2 tsp yeast
1.5 cups warm water (I heat mine in the microwave and use a candy thermometer to measure temp – ideal is around 105 to 110 degrees F)
Directions:
In a mixing bowl, combine all ingredients. I use my KitchenAid stand mixer with the bread hook. I have done this by hand though, and it's doable.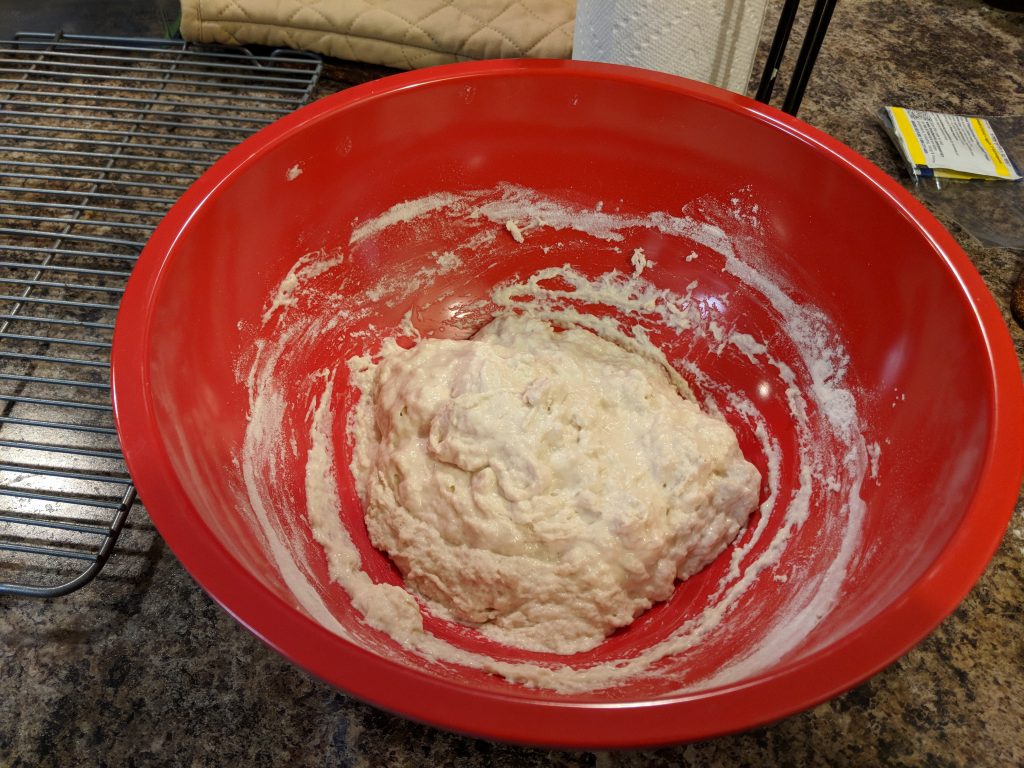 Cover with plastic wrap and let it rise at room temperature. The original recipe calls for 8 to 24 hours. I've had much better success closer to the 24 hour mark.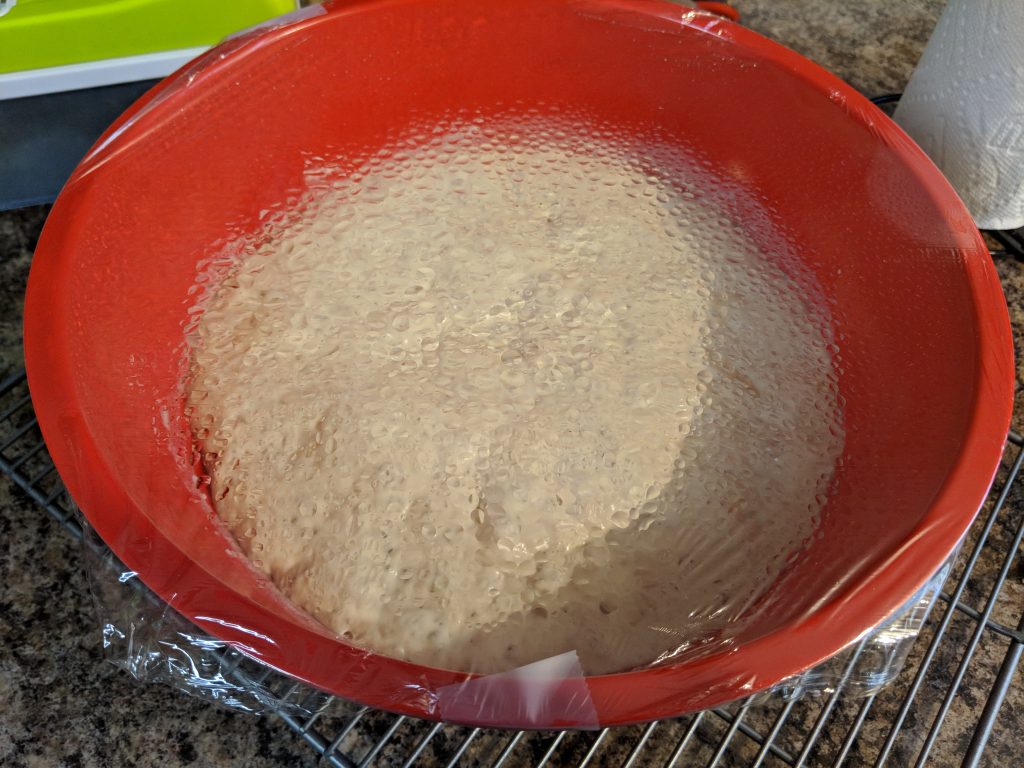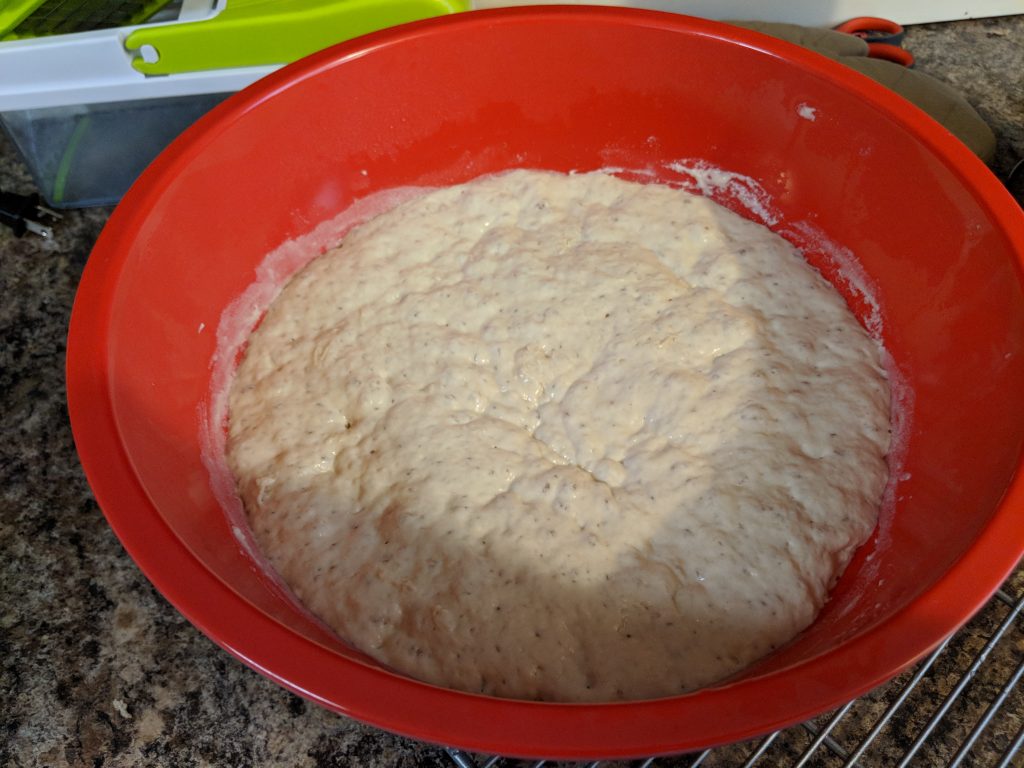 About an hour and a half before you want to serve, turn the bread out onto a floured surface and form a ball. I will put down parchment paper on the counter and flour that. Let the dough rest for 30min.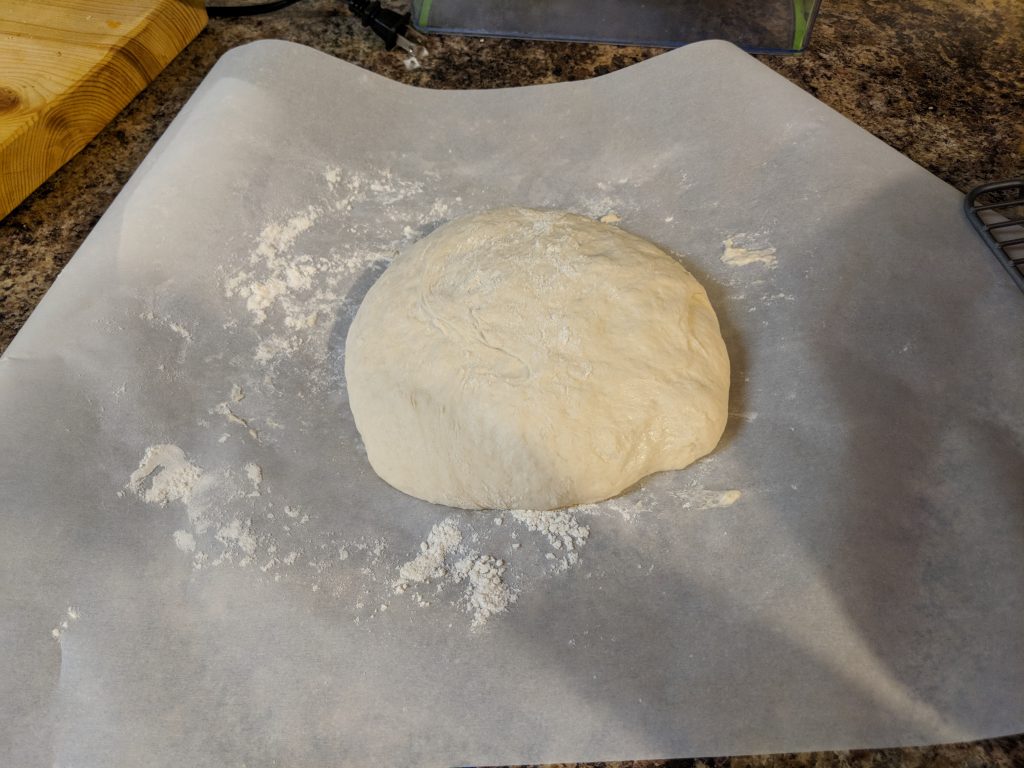 While the dough is resting, preheat oven to 450*F with your baking dish inside. I'll be honest, I forget to preheat my dish most of the time I make this! I use a large dutch oven to bake in.
Slash "X" in the top of the loaf, and transfer the loaf into your baking dish. Cover, and bake 30min. That's why I like using my dutch oven – it has a lid that's built for baking.
Uncover and bake another 10-15min, until it's a golden brown.
Let the loaf cool, and then slice and serve! Voila!