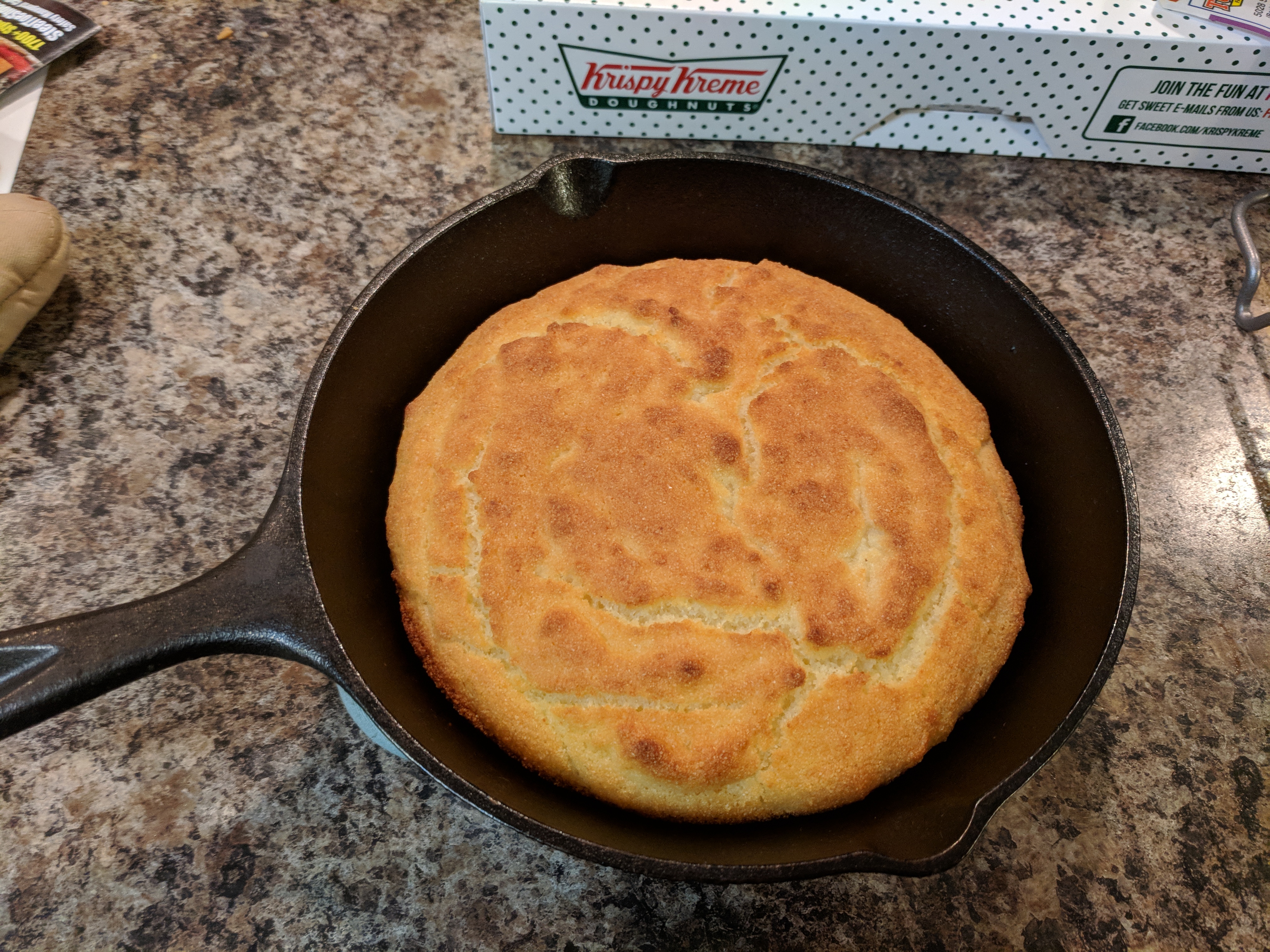 Being from the south, one of the New Year's Day traditions I grew up with and have stubbornly insisted on keeping is black eyed peas for dinner (or lunch – whenever, really). Corey isn't a huge fan, but he plays along well enough. We don't have a go-to recipe for black eyed peas, so I hop on Pinterest and pick one that looks yummy.
We do, however, have a family recipe for cornbread! My mom taught me to make it, and she learned from her grandpa, so it's been in our family for at least 4 generations now. How cool is that?? This is just about the only kind of cornbread I enjoy. Most boxed stuff is too sweet on its own, for my taste. You can add sugar to this recipe to give it some sweetness, but I leave it out.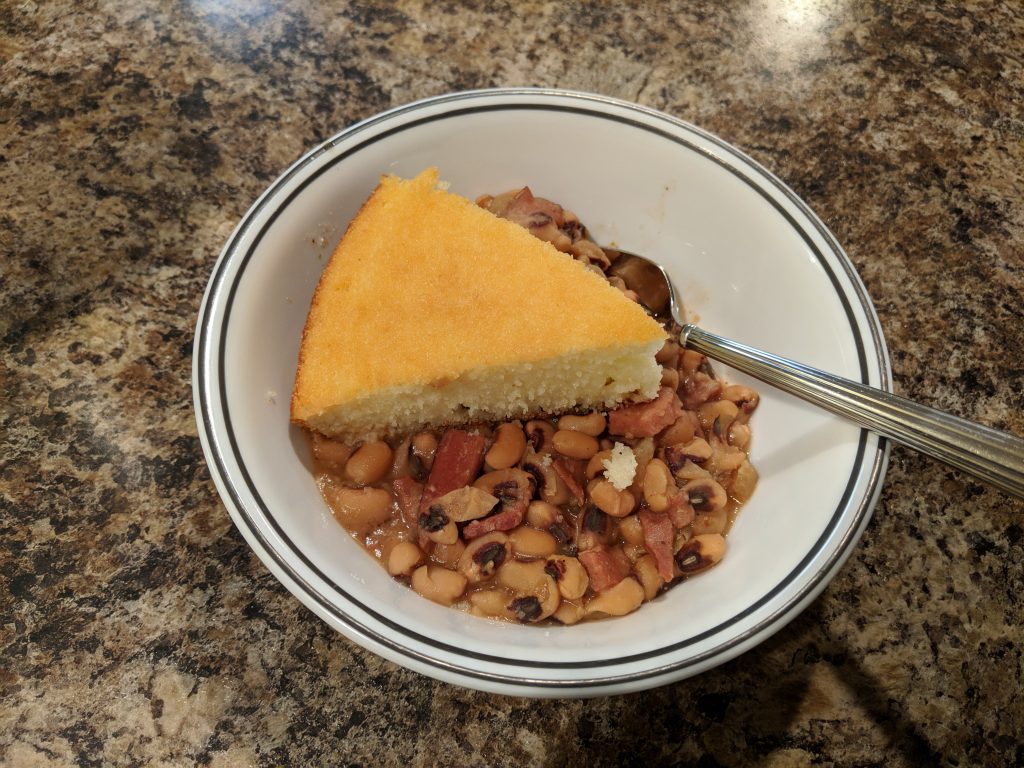 Disclaimer: thebfbl isn't turning into a food blog or anything. But I do want to share some of our favorite recipes on here!
Real Cornbread
Ingredients:
1c cornmeal mix (or make your own with regular cornmeal and other ingredients – I use the mix because it's easy)
1 egg
1 T sugar (optional)
Buttermilk – amount will vary
Directions:
Place cast iron skillet in oven. Yes, you're placing a skillet into an empty, cold oven.
Preheat oven and skillet to 450.
When oven is preheated remove skillet. BE CAREFUL. You're removing cast iron from a 450 degree oven.
Add 1/4-1/3 c oil into hot skillet
Place back in oven.
Heat in oven for approximately 5 minutes.
While the oil is heating, combine the cornmeal mix, egg, sugar (if you're using it), and buttermilk. Add enough buttermilk to make the mix come together and flow, but don't drown it.
Remove skillet
Pour hot oil into mixture (will sizzle–be very careful. This is very hot). Not gonna lie, y'all, this part terrifies me a little bit every time I make this recipe, but it's so worth it! Mix the oil in well.
Pour cornbread mix back into hot skillet. This will also sizzle, since it's actually beginning to cook.
Place back in oven
Bake for 20-25 minutes**
**This is the basic recipe for a 6-8 inch skillet. I double this recipe for a 10 inch skillet. If using a small skillet you may have to adjust the cooking time.