Christmas Decorations 2018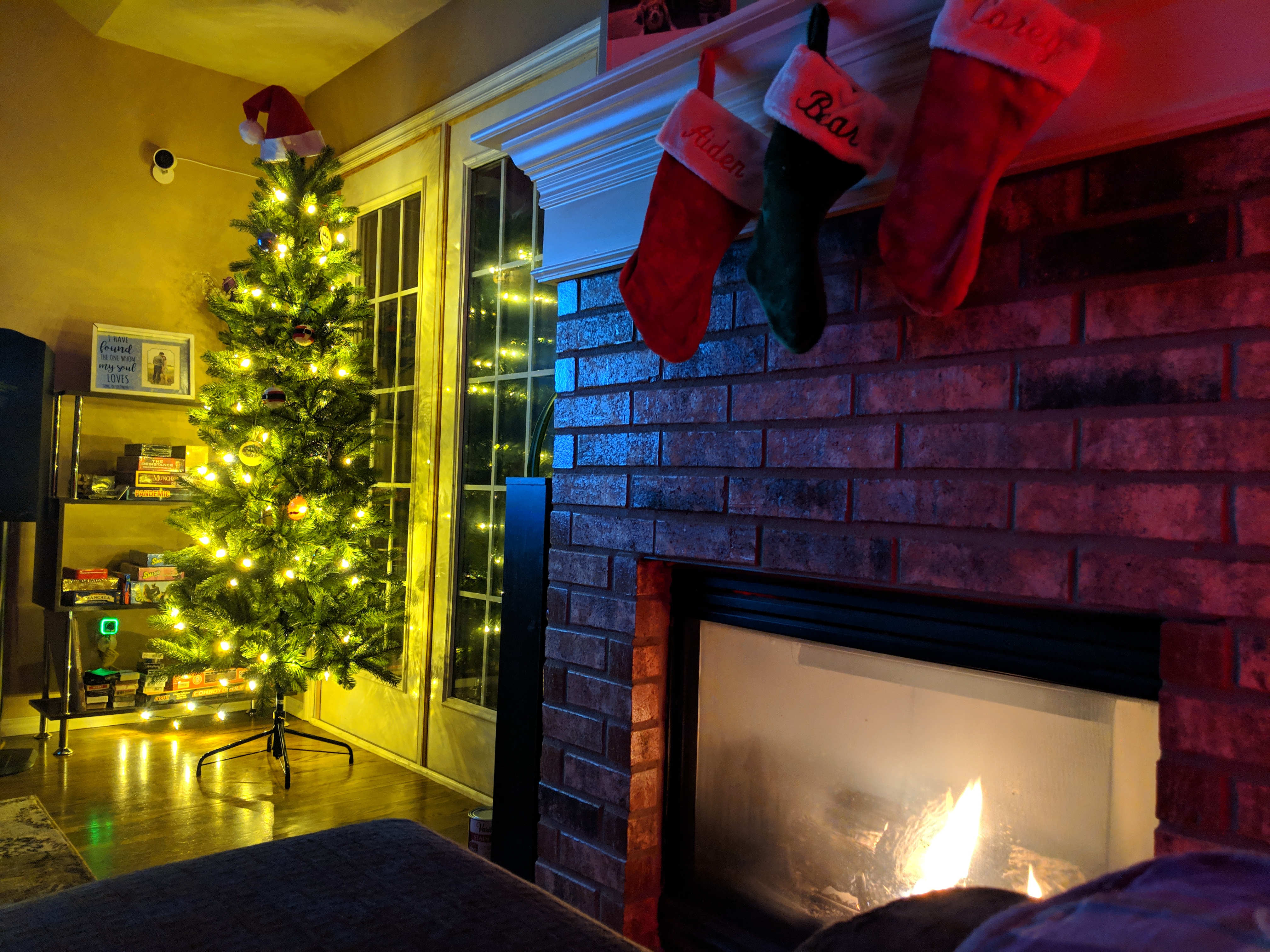 I love the Christmas season! The reminders of Christ's birth and how extraordinary it was/is along with the time set aside for family makes it a truly special time of year. One of my favorite parts is all of the decorations everywhere! 
Corey and I haven't decorated very much for Christmas, historically speaking. Last year, we were in a rent house, so we didn't want to invest in decorations for that space knowing we weren't going to stay. So we hung up stockings and called it good. However, this year, since we bought a home over the summer, I wanted to start actually decorating.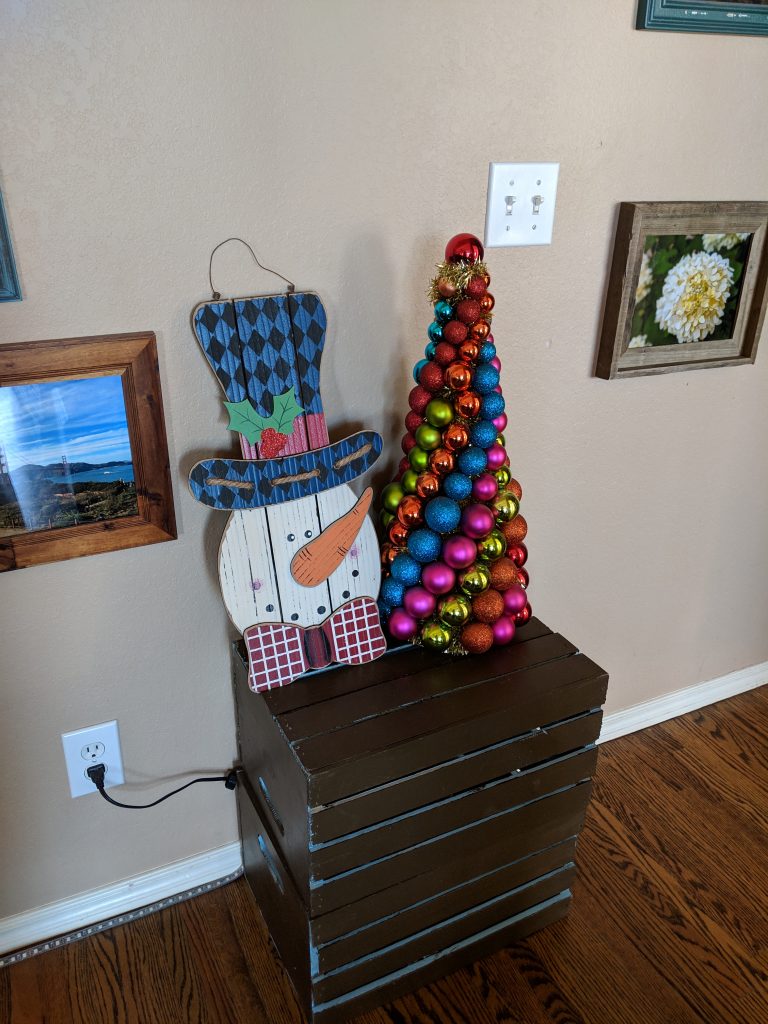 Things started off a bit…. sparse. We had a big wind storm blow through one weekend, and Corey found a branch of something in our driveway the day after. So, of course, he picked it up, stuck it in a pot, and hung an ornament off of the end. Very Charlie Brown-esque, if you ask me.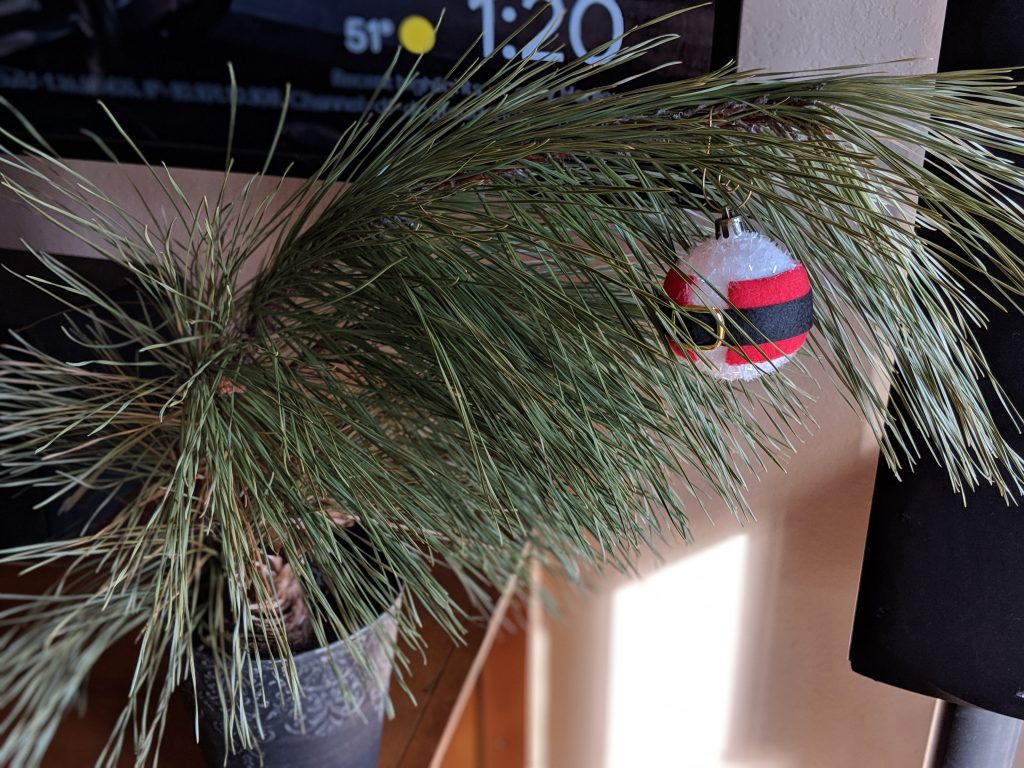 I insisted that this wasn't what I had in mind, so off to Home Depot we went!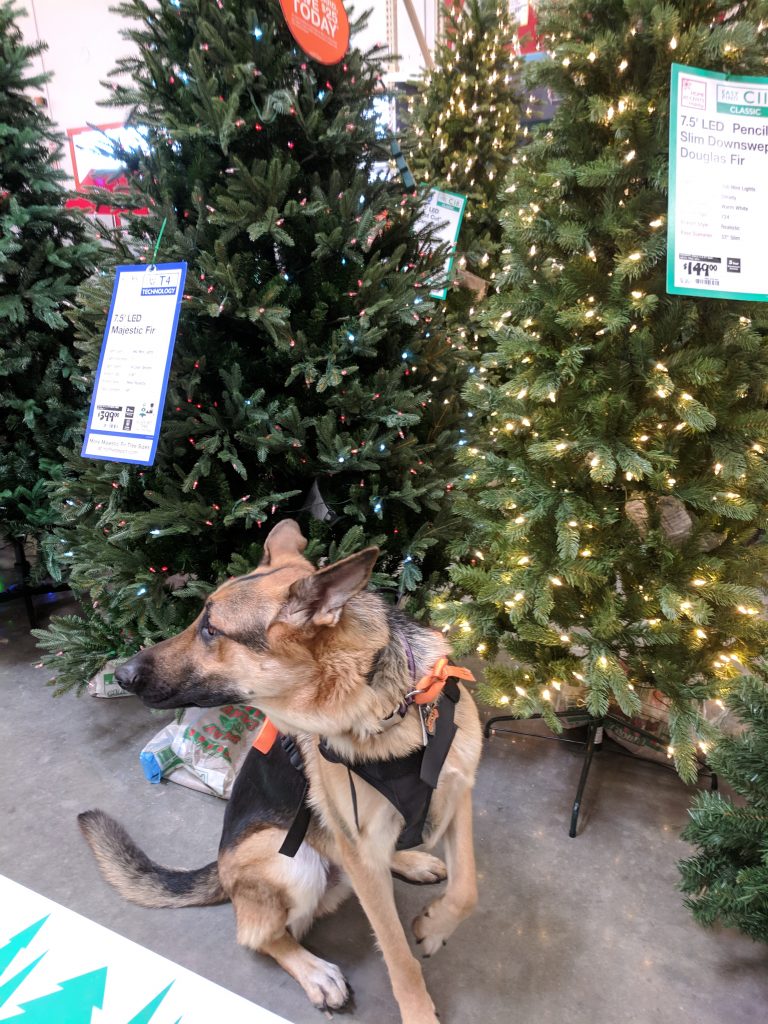 We eventually found a small tree that fits our space. Corey and I both grew up in homes that can comfortably hold a pretty giant tree (tall ceilings, room laid out where there's plenty of space, etc), but our house wouldn't really fit a giant tree very well. There's not a great place to put one. So we elected to do something a bit smaller. We found a ~7ft tall Douglas fir (artificial, not pre-lit) and brought it home! We also got lights to go around it and a few strands of outdoor lights.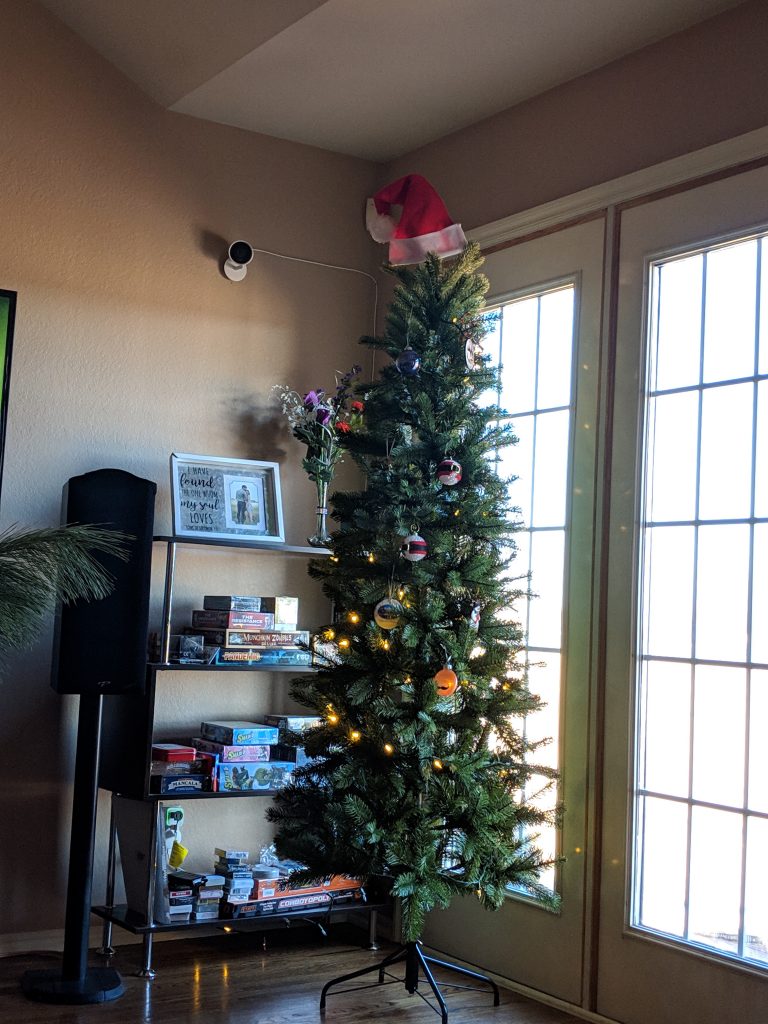 We got the tree put up and the stockings hung up over the fireplace, and our living room was festive!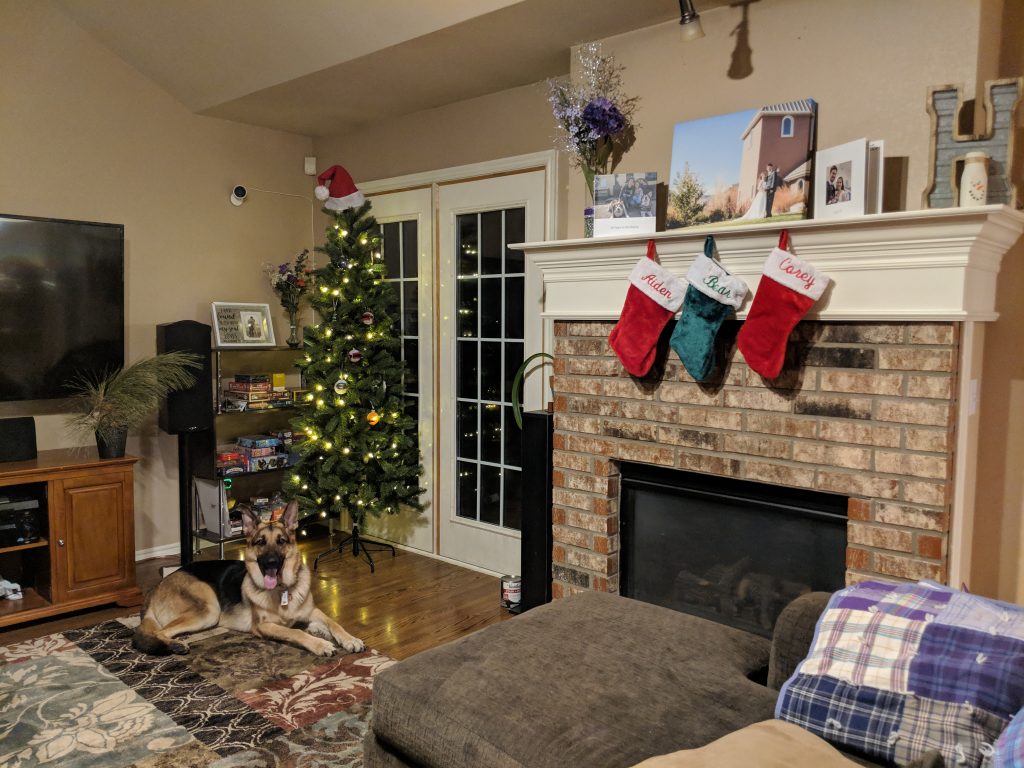 Outside was a bit of a different animal. We only picked up a couple strings of outdoor lights, so not much to work with. I also didn't want to attempt something super elaborate and then be disappointed. So we decided to keep things simple this year. The previous owners of our house apparently did something similar to what we did, because there were already nails in place! You bet we reused them! Finding an outlet that would work was a bit of an adventure, but we managed 🙂